Privatisation of the Production of Public Space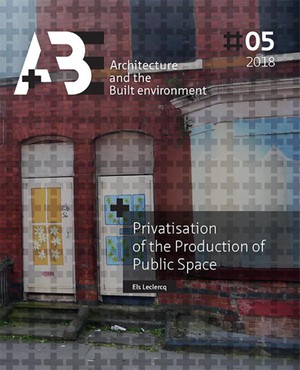 € 29,95
Ingenaaid boek
pagina's 380
isbn : 9789463660600

Geen informatie over de levertijd
Beschrijving
Can the organisation of public space be handed over to private parties? Yes, according to Els Leclercq's conclusion in her doctoral research, but it has serious consequences in terms of what is and is not permitted in streets, squares, and parks. She calls for clear government regulation.

In the United States, it is commonplace for commercial parties to take over public space, but, in Europe, the idea is met with a feeling of distrust. Great Britain is somewhere in between. "Private parties help ensure that there are pleasant and clean areas where it's good for people to shop and live," says Leclercq. "But they also want an environment that's completely free of risk. This is at odds with our conventional ideas about public life."

Leclercq concludes that the privatisation of public space can work, but it also has its dangers. Dividing up public space into private 'islands' can threaten public life and citizens' rights. Leclercq: "The government needs to set boundaries in which private, public and community parties are permitted to operate and enforce any infringement of the rules. This is the only way of guaranteeing the rights of all citizens."
Detail product
| | |
| --- | --- |
| Door (auteur) : | Els Leclercq |
Taal : Engels
Gewicht : 882 gr | Hoogte : 235 mm | Breedte : 190 mm | Dikte : 24 mm